We have studied a series of mountain bike trails that involve the entire territory of the three countries of Nocera Terinese, Falerna and Gizzeria.
Marine traits, stretches of hills, and mountain stretches up to over 1000 meters. Some route includes all 3 sections, and allows you to enjoy all the beautiful views available here. It starts from the marina, gradually climbing with appropriate breaks, up to the top of the mountain, from where you can enjoy the view of the Gulf of S. Eufemia with all the Aeolian islands and sometimes also Mount Etna. In the photos below, two of our friends who have studied these paths with patience and with the pleasure of showing you our wonderful nature, Francesco and Vincenzo (the latter called said Viny). Francesco is also a kitesurf instructor and is divided between the two disciplines with a lot of flexibility. Contact us, we are available to organize your cycling holiday.
In the table below, there are links to gpx files that you can download and use on your smartphone, with a gpx viewer, to let you drive along the way. For example by downloading the "GPX viewer" App from the Android App store. The links then accessible by the number and name of the routes lead to specific pages that describe each route in detail.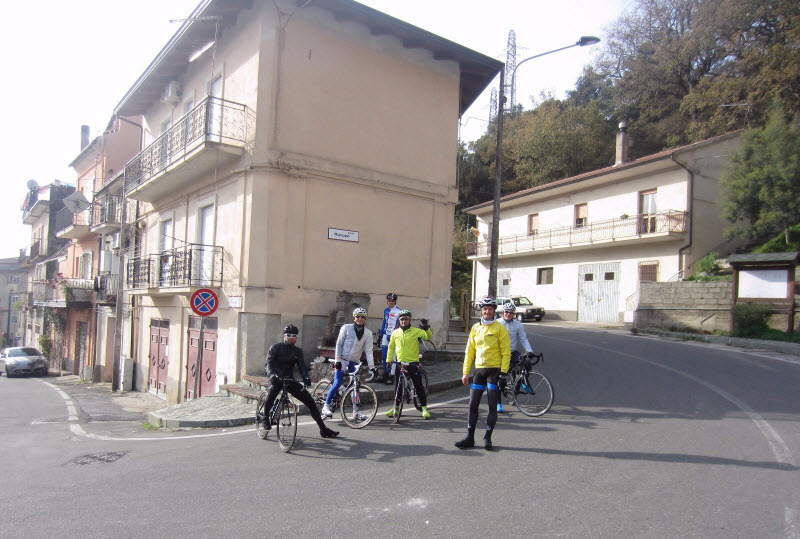 Mountain bike – I percorsi etichettato con numero da 5 a 12 descritti nelle varie pagine accessibili dai link relativi nella tabella precedente sono stati studiati e forniti dal nostro Vincenzo Colella detto "Viny".
Viny è solito percorrerli in estate. Per chi interessato quindi, si può aggregare al gruppo seguendo il nostro sito web o informandosi sui social. Per i più esperti, l'8 agosto alle 6.00 si percorrerà il "Trail Marathon dei Monti Mancuso Reventino e Condro" (100 km di sterrato) partendo da Gizzeria superiore.
Accanto alle mappe sono disponibili i file in formato gpx che potete scaricare e utilizzare sui vostri smartphone con un gpx viewer qualunque per farvi guidare lungo il percorso.
Monte Mancuso Gizzeria di Viny_Colella