We have studied a series of mountain bike trails that involve the entire territory of the three countries of Nocera Terinese, Falerna and Gizzeria.
Marine traits, stretches of hills, and mountain stretches up to over 1000 meters. Some route includes all 3 sections, and allows you to enjoy all the beautiful views available here. It starts from the marina, gradually climbing with appropriate breaks, up to the top of the mountain, from where you can enjoy the view of the Gulf of S. Eufemia with all the Aeolian islands and sometimes also Mount Etna. In the photos below, two of our friends who have studied these paths with patience and with the pleasure of showing you our wonderful nature, Francesco and Vincenzo (the latter called said Viny). Francesco is also a kitesurf instructor and is divided between the two disciplines with a lot of flexibility. Contact us, we are available to organize your cycling holiday.
Following are indicated a few paths that we suggest..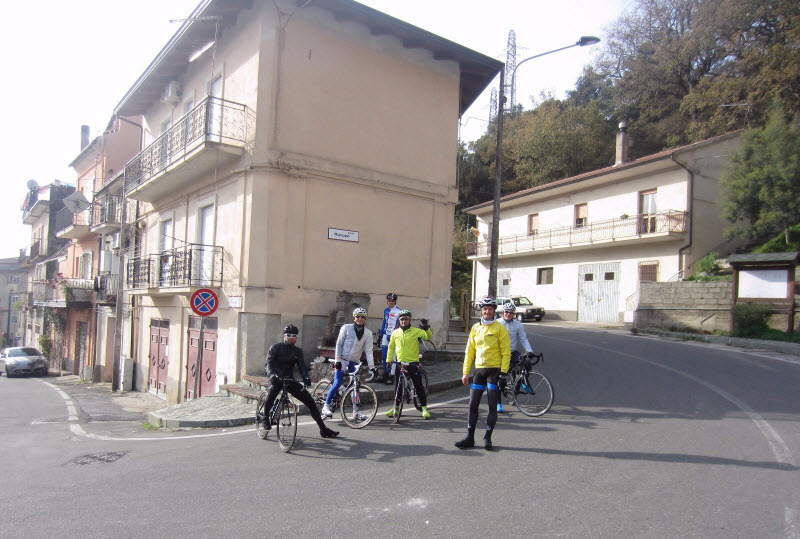 Mountain bike – The routes labeled with numbers from 5 to 12 described in the various pages accessible from the related links in the previous table have been studied and provided by our Vincenzo Colella called "Viny".
Viny usually travels them in the summer. Therefore, for those interested, you can join the group by following our website or inquiring on social media. For the more experienced, we suggest the "Trail Marathon of the Mancuso Reventino and Condro Mountains" (100 km of dirt track) starting from Gizzeria Superiore.
Monte Mancuso Gizzeria di Viny_Colella
A.S.D. Bike Falerna
For some time now, an amateur sports association has been active in Falerna thanks to the commitment of Eng. Nando Mendicino who is developing the spirit of cohesion and team in cycling by also collecting the participation of many individuals who have always practiced this sport . The spirit of this association, which gathers both local members and people linked to the country but who live in other places, is certainly to develop a passion for cycling, but above all to make the area and its extraordinary natural beauty known as they testify photos of the various excursions between sea, hills and mountains.
More info on that…
[DISPLAY_ULTIMATE_PLUS]