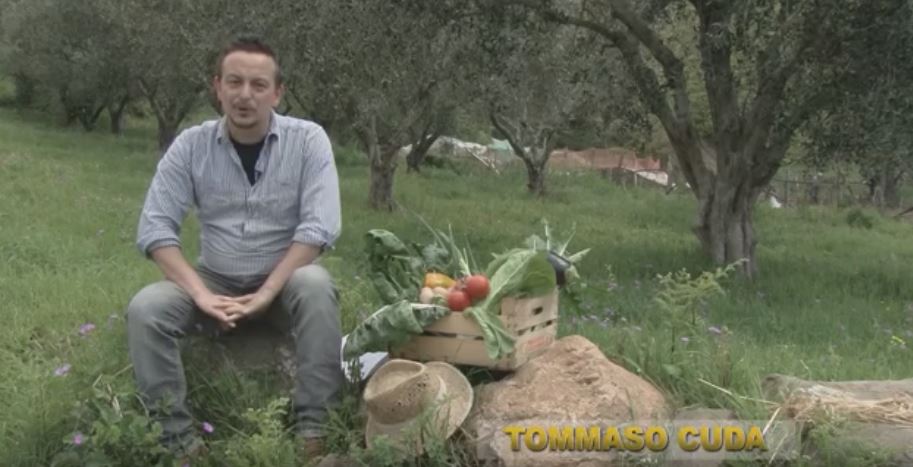 A new initiative that Tommaso, passionate about agriculture and oenology, has launched in the territory of Falerna
How did the idea of Casa Falerno come about?
Tommaso recounts that everything started when he was a teenager, when, being a student in agriculture and passionate about history, he wondered if the name of his village, Falerna, had a link with the ancient Falerno wine celebrated in Roman times.
Something more about the initiative
I begin my studies and immediately discover that there is already a wine with this name, Falerno del Massico a D.O.C. of Campania. A wine strongly desired by the lawyer, Avallone, who lived around the end of the nineteenth century and managed to recover an ancient vine resistant to phylloxera. Falerno was also another name used to indicate Bacchus. Still now in central Italy it is used as a personal name. The name derives from the cultivation technique used: a falanga, phalernum in Latin, which supported the vine. This technique was the first and simple form of domestication of the vine. At that time the wine was kept in terracotta amphorae, sometimes buried, and covered with resins to protect the product from oxygen. At the time of Magna Graecia, the Calabrian resin was much sought after and appreciated, especially that of Mount Mancuso.
In the Falernese territory man has made his appearance in the Paleolithic.
Tools and hunting weapons have been found. There are toponyms that refer to wine, Pian delle vigne, locality Cantina, Scavigna. In the locality of Maiolino in Gizzeria (a neighboring village), large underground amphorae containing wine have been found and in Falerna, in addition to the palmenti obtained from the Torre Lupo karst rocks, two Roman villas have been found, specialized in the production of wine and oil , a laboratory that produced amphorae and a port where the product was shipped, probably to Rome.
I also discover the native Calabrian vines "Castiglione" and "Nocera", as the names of a fraction of the municipality and the neighboring country, and another vine called "Falerna".
When did you decide to implement this project?
In 2015 I decided to recover this vine and create a small experimental vineyard. The Inspiration took place during the observation of a vine plant in front of the house, which grew and produced healthy bunches of grapes in the natural state and without the aid of man. Finally I understood how to produce this wine in a natural way using the techniques of the past. The only problem for its realization is the amphora … .. which at the moment I do not have!
This is why I launched this Crowdfunding campaign to finance, in fact, the purchase of the amphora that will serve to preserve and refine the Falerno wine.
But what does the farm have to do with all this?
Also in 2015 I was not satisfied with my life and a working situation was causing me a lot of suffering. I needed a shock and thanks to a report episode of that year the incredible happens. The topics dealt with were on palm oil and industrial foods. I had a pizza bar and all the products I was selling and using commonly were mentioned in the program. It was a real shock !!
I self-declare publicly declaring the deception of all my products. From then on, a process started that I define as "inner revolution". I stopped smoking, I stopped watching TV, I closed the place and I eliminated all kinds of poison from my life. I decide to start from my dreams and my new expectations for the future. I start to redesign my life based on my experience and thanks to the vineyard and the time I have available I start experimenting with various methods and natural remedies.
Permaculture here helps me. It has taught me a lot about how to implement efficient and sustainable changes for my external and internal landscape. Rather than trying to create a lifestyle that we think we want, the Permaculture approach consists of observing the natural way in which we should live. and create it. Understand what works effectively and what can be redesigned or modified. At this stage I began to observe what makes me happy and what not, I started to observe the impact of what I eat and drink on the body, the way I move and use the body, where I spend more time, the identification of real passions.
After identifying my points, I redesigned a more natural lifestyle.
From this experience comes "Casa Falerno", a micro farm designed in permaculture.
Where I prepare and deliver healthy, natural and zero-kilometer food directly to families.
How will the funds raised be used?
The money raised with this funding will be used to make this wine and start the micro-farming.
Some expenses in detail:
Terracotta amphora 1200 €
Creation of water collection tank € 800
Shredder € 1000
Purchase seeds and seedlings 800 €
Fences and irrigation system 700 €
Precision hand tools 800 €
Consulting, agronomists, administrative obligations, etc. 500 €
Website 1500 €
Who is Tommaso Cuda
I like to call myself a dream grower.
I've always played music, family farming, self-production, I love long walks and good food.
I worked for 20 years in catering and successfully managed an activity.
My intent is to inspire, educate and empower people on the issues of agroecology and nutrition.
Who will support me with the annual subscription, 20 baskets, crowdfunding at € 200, will also have a 10% discount for life on farm products.
At this link you will find all the information to support Tommso's initiative
www.buonacausa.org/cause/casafalerno