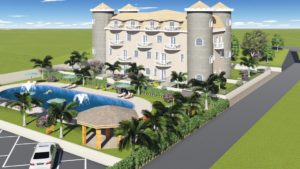 In the marina of Nocera Terinese, on the thyrrenian coast of Calabria (south of Italy), a residence is being built ("Castle" residence ) facing the sea with apartments available between the ground floor and the attics.
The residence will have a condominium swimming pool; also nearby there are important services consisting of swimming pools, bars, restaurants and beaches
The apartments range from a minimum of 60 square meters to a maximum of about 90 square meters, with terraces or gardens depending on whether high floors or ground floors.
The structure of the property, very well harmonized and aesthetically cared, very reminiscent of the shape of a castle with four towers at the corners of the perimeter. All the apartments, as you can see from the plants, have a corner that falls into one of the corner towers where a large double bedroom is located.
In particular, then, the attics have three bedrooms, two of which in the corner of the towers on two different levels. The upper room is accessed via a circular staircase.
The construction work proceeds regularly and is carried out by qualified companies with ISO and SOA certification.
September 2018 status : roof completed and closing the external side walls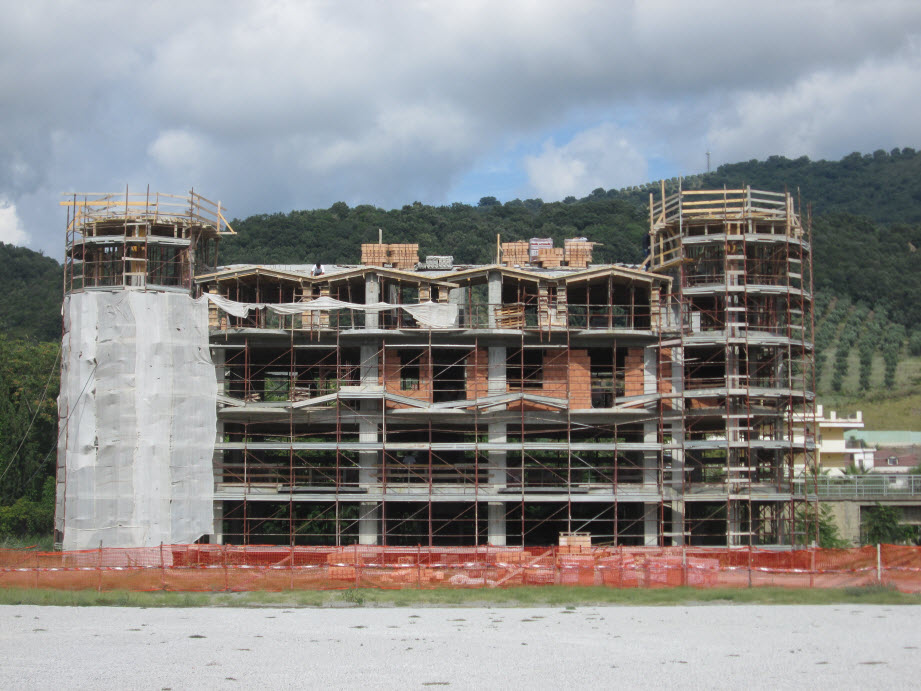 First delivery foreseen in spring-summer 2019
Info (english speaking) +44 7726 494843)