Gizzeria marina offers, in many parts of the coast, a particular wind condition called technically "thermal", suitable, for several hours of the day, to the practice of windsurfing and kitesurfing. The latter, very spectacular to see for the beauty of the colors of kites used to tow sportsmen around the sea on their tables.
Over time these beaches have become a reference for the specialists of these sports for almost the whole year.
In particular, the locations near the La Lampara restaurant, but above all "Pesce e Anguille", which probably takes its name from the fact that over time it represented a geographical reference for the purchase of fish of various kinds, but also of eels, they are today the points of greatest influx for this type of tourism.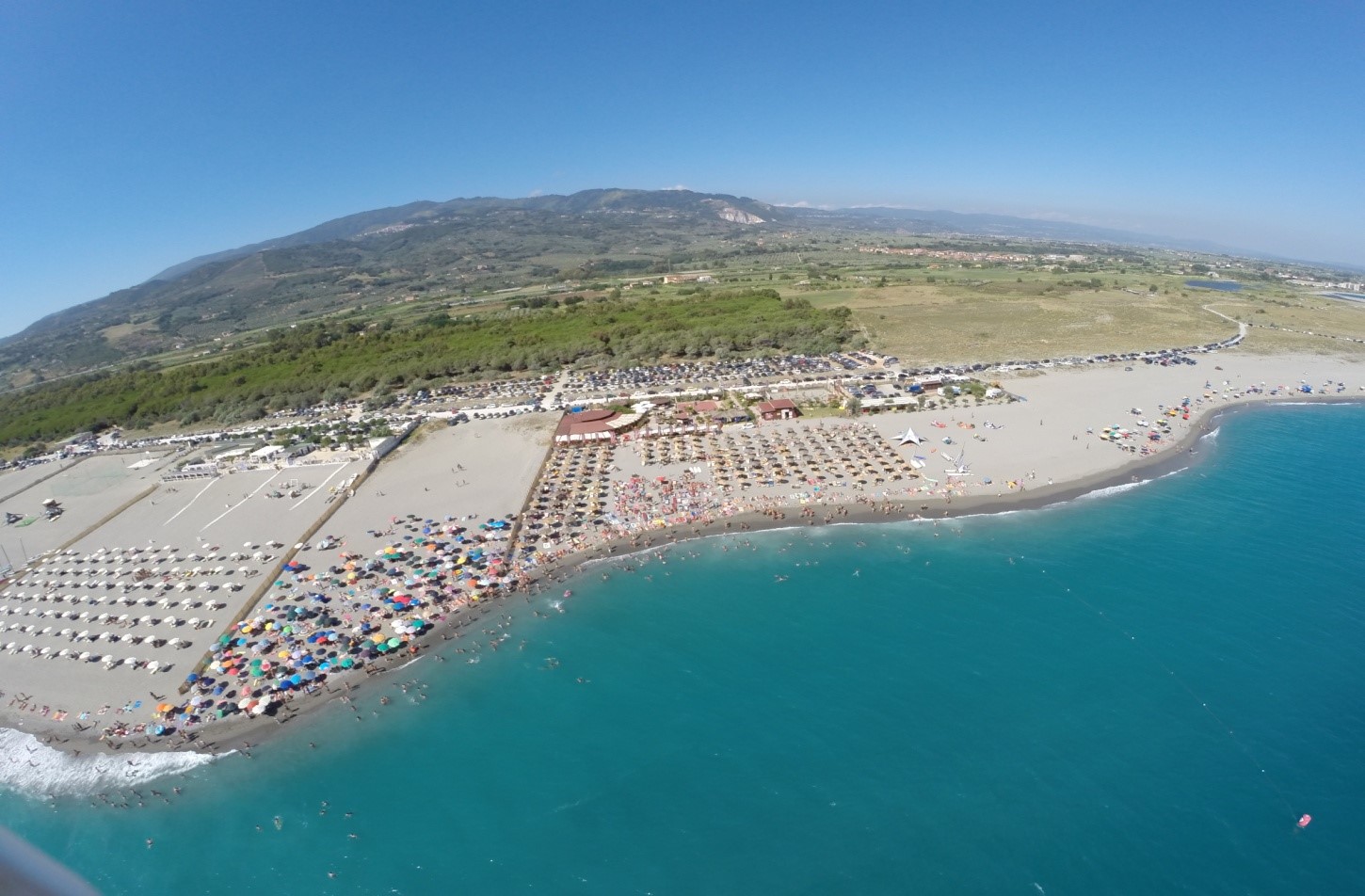 To accompany the needs of these sports were born special beaches with services for the storage of sails, but also with services for normal bathing (umbrellas and chairs). Some of these shores then turn into night clubs for evening entertainment.
In particular, we recommend the "Hang Loose Beach" in the locality of Pesce e Anguille, where it is also possible to enroll in courses for beginners or experts in various disciplines.
The show here is really engaging, to the point of attracting now not only the insiders but also the many who, lying in the sun or immersed in the water, simply observe the acrobatics of athletes or aspiring ones. The beach also offers the 3 × 3 beach volleyball and basketball courts.
On many summer evenings, especially on Saturdays, some of these rooms are transformed into outdoor nightclubs, representing a point of reference for night-time entertainment. During the afternoon, aperitifs are offered at reasonable prices accompanied by live music programs.
At the Hang Loose Beach, an important stage of the European or World Kitesurfing Championships took place in July.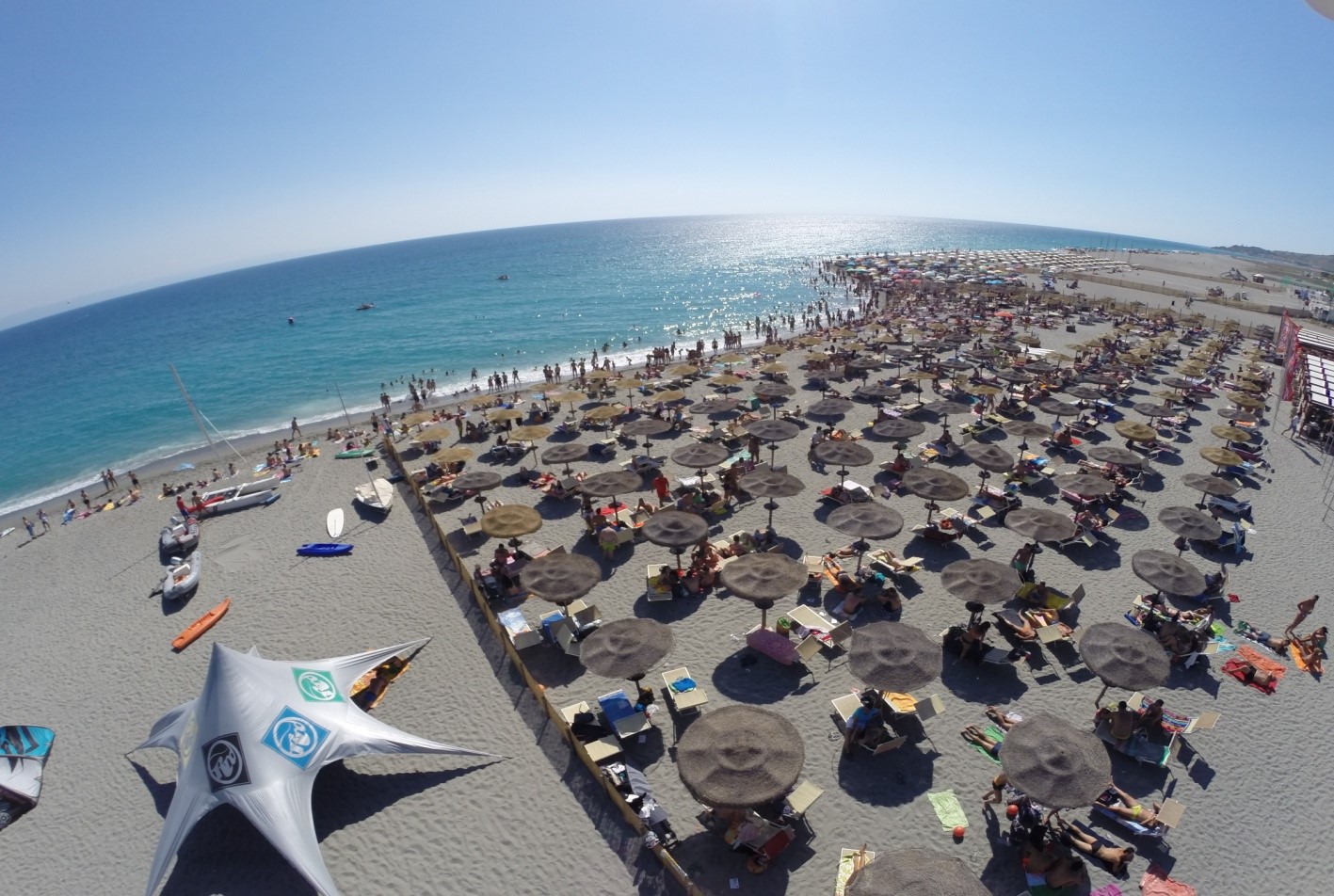 Definitely worth spending a few days on this beach to enjoy the show.
Hang Loose Beach, Location Fish and Anguille, Gizzeria lido (Cz) – www.hangloosebeach.it